In observance of Memorial Day, we will be closed on Monday, May 28th, 2018.
Harkins Theaters
up to 20% off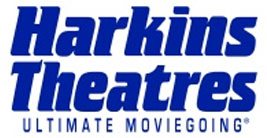 Valid 7 days a week at Harkins Theatres Nationwide!

The history of Harkins Theatres began with an adventurous 16-year-old named Dwight "Red" Harkins. In 1931, he rode out of his hometown of Cincinnati on a Harley Davidson determined to seek his fortune in Hollywood.