In observance of Memorial Day, we will be closed on Monday, May 28th, 2018.
San Diego Wild Animal Park
$4 off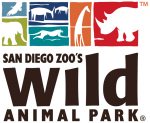 $4 Off Per Person
A visit to the San Diego Zoo Safari Park is a safari into adventure. Featuring huge open enclosures with herds of African and Asian animals, the Park is a unique experience that brings people thrillingly close to wild and endangered animals. One of the best ways to experience the wild open spaces is by taking the Park's Journey into Africa tour, an open-air, soft-wheeled vehicle inspired by the legendary safari trains of Africa. The experience brings visitors to eye level with animals such as white rhinoceroses, giraffes, Cape buffalo, Roosevelt's gazelles, African crowned cranes and more. The tour vehicles run on biodiesel, a clean-burning alternative fuel made from renewable resources and travel 2½ miles around the Safari Park's expansive African field enclosures totaling 213 acres. But, there are also some new, more adventurous ways to explore the Park. How about tooling around on a Segway X2 during a Rolling Safari tour? This two-wheeled electric personal transporter is designed specifically for off-road travel and takes riders close to wildlife. Or soar over the Park like a condor on the new Flightline, a zip line adventure like no other. Guests also can experience up-close animal encounters at various times throughout the Park. Animals, which can be seen on walks just feet from guests, may include a cheetah, alligator, owl or boa constrictor. With two different animal shows daily, special events throughout the year and water elements for hot-weather play, the Safari Park is a destination offering a variety of experiences for the whole family to enjoy. Special behind-the-scenes safaris are also available by reservation.