In observance of Memorial Day, we will be closed on Monday, May 28th, 2018.
JFK Airport
up to 10% off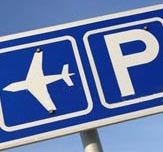 Regular Price is $19.50 Per Day, Members receive parking for only $17.96 per day. JFK Airport Parking coupons
Outdoor Valet Parking
$17.96
/Day

+
10.375% tax.
Plus a one time $3.00 per stay
service fee.
No additional charge for vans, SUVs or pickup trucks

Our regular rate is $19.50 /day.

Economy Parking for JFK Airport

At the corner of South Conduit Ave. & 130th St.
We are located closer to JFK terminals than the airport economy lot.

Please Note: During peak travel periods this location may fill.

To guarantee your parking space, please call



(718) 322-2221

to make a free reservation.