In observance of Memorial Day, we will be closed on Monday, May 28th, 2018.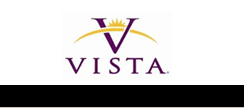 Save 10% off the best available rate
Welcome to the true meaning of Southern Hospitality at our new, Vista Inn & Suitesin Tampa, Florida. Whether you and your family are traveling on business or pleasure, you will experience the ultimate in comfort, service and satisfaction at the new Vista Inn & Suites. During the day, you and your family can experience the magic of Busch Gardens and Adventure Island, located just minutes from the hotel, and afterward frolic in the full-size pool or the children pool and playground areas while experiencing the serenity of Florida's warm breezes and evening adventures.