Testimonials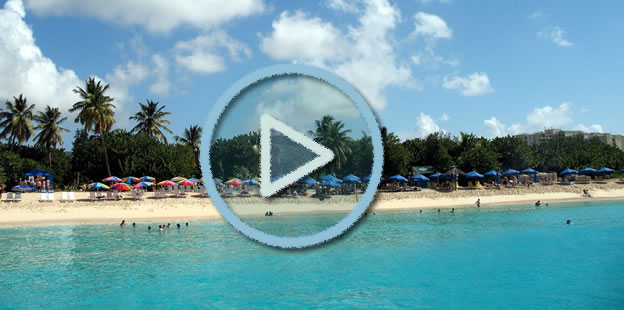 Although these testimonials were posted by Hotels Etc. members, we always recommend checking out third-party sources.

To see our Better Business Bureau Report, click here

To submit a testimony, click here
The Hotels Etc. members below filled out an online survey. Each member provided their name, address, phone number and email address using their Hotels Etc. membership card. We have phone numbers and addresses on file (not shown here for member privacy).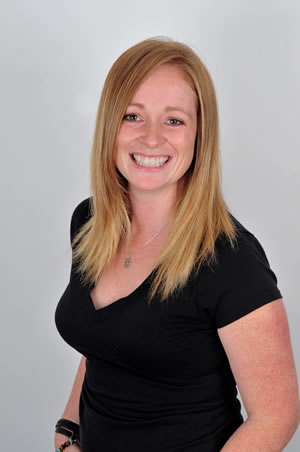 We have recommended hotelsetc.com to so many people! We are just in love with it. We travel frequently and all over the world, hotelsetc.com helps us save so much money we are able to take longer trips and go more often. Then even when we are home we still save 80% on restaurants and the movies! You cannot go wrong with hotelsetc.com
- T. Smyth
I registered my membership in March of 2018. For my business travels I book 2 Star hotels. Although the discounts and savings in comparison to the 3-5 Star hotels, are considerably less, it still adds up. As of August 1st, I have paid for my membership almost 3 times over in savings, in comparison to the nationally known public booking sites. I project by the time my membership is up for renewal, I will have saved 5-6 times what my annual membership cost. If you are a business traveler, one who likes to vacation, or is a spontaneous adventurer, or parents who's children's sports activities take you out of town for tournaments, this is for you!
I have used this service for a short time now and have bought several tickets for theme parks such as Disney World and Busch Gardens. I have saved so much money that I can use to pay for my other bills.
Finding out about HotelsEtc.com has been my best find all year. My new membership paid for itself on the first day. Rented a car and saved $90 dollars by switching. Thanks HotelsEtc
Since joining Hotels Etc., we have had more fun going places and booking hotels that we would never have dream of staying in, if we had to pay the prices advertised online!
Last month we spent a weekend at the Crowne Plaza downtown Houston for only $76 (lowest price on kayak.com, $194), where a valet parked our car and fresh fruit and pastries were served free in the lobby; where it was but a block stroll to catch the light rail to the Houston Livestock Show and Rodeo.
We just got back from the Hilton Anatole in downtown Dallas, where the gardens were decorated with oriental sculptures, fountains, footbridges, gazebos, and the works, where the hotel interior had more delicate artwork in jade, quartz, amethyst, and lapiz lazuli than I have seen in some museums! And we stayed there for only $60 ($192 on kayak).
Both of these hotels were sold out, but Hotels Etc. was able to procure a room for us by our simply clicking the link to book a room, and in both cases we heard back the next business day and were given top-rate accommodations with ample space and fine furnishings -- not the leftover room by the elevator.
Next up: the delightful Marriott Riverwalk in San Antonio for only $107 a night, and after that, Paris, France, where the savings our Hotels Etc. membership will afford us will make it possible for us to stay a full two weeks and actually eat while we are there.
There are so many discounts on tickets, shows, and events that we don't even know where to begin to experience the lifestyle we are now privy to. I only wish I had known about this a decade ago! Thank you so much for opening a whole new world to us.
- Jon and Debbie Weygandt
Testimonial: I've been a member for the past 5 years and over these 5 years I've saved hundreds of $. Every time I need to book a hotel, my 1st stop is Hotelsetc.com. I've even compared the rates to other discount codes and other search engine, but HotelsEtc gets me the best rates.
Thank You HotelsEtc....
Hotels Etc., works! Last year, frustrated with having to split Christmas between an extended family: (both me and my wife come from a family of divorce) we decided at the last minute we wanted our first ever holiday alone. I got online, and within a few minutes using the Hotels Etc. web site was able to book a room for two from 12/22/06-12/26/06. We saved 50% on our entire stay. The most amazing thing was that, not only did we book 3 weeks in advance, but I wanted to go snowboarding, so I booked a room 20 minutes from a ski resort in Boone, N.C.! We had a fantastic time, and thanks to Hotels Etc. we had the best Christmas vacation ever. Who actually SAVES money over Christmas?
Testimonial: Hotels etc. saved me a significant amount of money on a recent trip. I am glad that I was made aware of this company and will use it often.
Testimonial: While I usually don't get involved in these types of opportunities, this is one I'm glad I did. I have saved serious money already, with family in 1 part of the State and other parts of the State. Anyone who hasever been to Texas can attest that Texas is a very large State. My wife also does a lot of business travel, and we've found the rates to be lower than corporate rates. If this was a mistake, it was the best mistake I've ever made and I hope to make more like them.
Testimonial: I have used the membership in the past without any trouble. The 50% off is for real.I have used the card at upscale and economy motels in the past.
Testimonial: It was this summer a opportunity came about to go to San Diego all hotels were charging almost 160 per room I remembered I was a Hotels Etc member and received a 79 room in the same place..
Testimonial: Annie and I used our Hotel Etc. card to receive discounts at over 15 different Choice Hotels this past summer. Our biggest discount was over 50% at a Clarion Hotel in Sacramento, Ca. We have liked our discount card so much we became distributors. Thanks, Hotels Etc.
Testimonial: Hotels, Etc. has been a life saver for our family! We love to take frequent trips and the hotel booking works like a charm. Since I have been out of work, it is especially essential for us to have nice, economical hotel rooms. Hotels Ect. has helped us to achieve this! My husband spends a lot of time working in other cities as a crane operator. It is awesome to book his rooms with Hotels, Etc. because I know that he will always have a nice room waiting for him at the end of a long, tiring day hopefully with a pool as well as laundry.
Hotel's Etc. has enriched our lives. When I return to work, we plan to purchase the restaurant and movie theater tickets. Maybe we will get to go to a theme park and get tickets with you as well.
Testimonial: the first use of my card saved me money !! got a great hotel for less than half price
Testimonial: Having been with Hotels Etc for some years now I was very pleased with the development of the member benefits. More recently I have been encouraged by the expansion into South Africa and look forward to great things in the future. The new, upgraded website is also eagerly awaited.
Testimonial: I have had a wonderful experience with hotelsetc,Never no problems,and they have always done what they have said.

Testimonial: The only that i can say about Hotelsetc is the perfect place to enjoy with our family and friends. Hotelsetc give to us a perfect service and the best price.I always Recommend to my friend to enter to Hotelsetc.Thank you.
Testimonial: I really like these discounts and I recommended to other friends all ready.
Testimonial: In my opinion Hotels ect is a great company that offered real opportunities for discount in many branches and it allows us to save our money and enjoy at the same time.
Testimonial: Just bought two restaurant gift cards..haven't used them yet but the process is easy and quick to get them. Make sure printer works ..it will not save it for you.
Testimonial: some great vacations
Testimonial: I was able to find a three star hotel using my gift certficate and my family enjoyed the trip of a lifetime! I will be using your services for years to come and will be highly recommending them to my friends, family and clients.
It even beats AAA!!!
Testimonial: Great savings, I travel twice a month and it is so much fun to make reservations knowing that I am getting the best deal.
Testimonial: In this website it is very easy to find what you are looking for. No complaints here.
Testimonial: I took the family on a trip to Orlando and used Hotels.etc to get an excellent rates on several rooms for the family. The discounts saved us double what we would have paid during peak season. Awesome!
Testimonial: I have had my card for a couple of months and I just used it for the first time and I was very impressed it was only a one night stay but it saved me 17.00 I will be using it to plan my trip to the Smokey mountains.
Testimonial: I used my card for hotel reservations in South Carolina and saved 20% off the best price. I have also compared cruise line offers with it and the cruise lines themselves and it saves me there too. I plan to use this card a lot.
Testimonial: Easy to follow very informative keep it up the good work.
Testimonial: This site has great hotel rates!
Testimonial: I really enjoy this site. It really has saved me a lot of money.
Testimonial: Hotels Etc. is a great way to get discounts to for your favorite vacation spots. I travel frequently and use the services all of the time!
Testimonial: looks pretty sweet to me!!
Testimonial: Hotels Etc is great! Great customer service! Have received discount with my membership card already
Testimonial: I tried several online hotel discount sites, but I was able to get a much lower rate through hotels etc. and I was able to save quite a bit on my hotel.
Testimonial: This is the best home based business I've ever come across. Everybody travels or wants to and this product gives everyone a chance to at great savings, I would recommend this business and product to anyone that wants to save big on travel or make some good money with Hotels Etc. Robert Lund/Distributor
Testimonial: Have been a member for many yrs. and use it often.
Testimonial: I have just purchase 3 day and 2 night and we are going to cape cod can't wait I haven't been their in about 15 years thanks
Testimonial: July 07 I stayed in a cabin outside of spearfish south Dakota,50 dollars a night,2beds,fridge,microwave,coffee maker very nice will go again next year thank you
Testimonial: I am a softball coach and on one local game we save about 30% per room on 10 to 15 room.
Testimonial: I found the Hotels Etc. staff to be top notch professionals and the Hotels Etc. Directory a treasure. It works. Thanks guys.
Testimonial:It is well worth the price to join.The savings are amazing and the service is Great.I never got my first certificate and I still feel this way.
Testimonial: I have been using Hotels Etc. products for some time. I have used their discounts on car rentals and recently received a nice hotel discount on a trip to Ashevile, NC. I am also using their new travel certificates and resturant coupons. The recent upgrade of their web site is a great improvement. I also appreciate the expanded list of products, coupons and travel certificates offered.
The best thing I like about their service is the customer support. Every time I have called with a question, their staff as been very informative and courteous. I also appreciate their quality control process. I understand they test all the products before they release them for purchase - I appreciate that.
Ken Duvall
Testimonial: I am amazed at the difference since the company changed owners. The new owners are far more attentive, honest, and I really appreciate that. I love the new layout of the website which is now informative where it was not before. You guys are definitely heading in the right direction and I'm proud to be a member.
Testimonial: I am a distributor with Hotels Etc. in Las Vegas. Everyone I talk to about the savings they get when they become a member, they can't reach for there wallet fast enough to start enjoying the discounts they won't find anywhere else!!!
Testimonial: Recently took a trip to N.Y. On the way we booked a room @ a Quality Inn in Emporia Va. After returning to Fla, I had to make a flight to p/u a truck I bought in Penn.! On the return drive , I stopped @ the same motel, & received the same discount rate w/ no problem! Thanks Hotel Etc