In observance of Memorial Day, we will be closed on Monday, May 28th, 2018.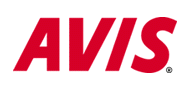 When you rent from Avis, you can take advantage of year-round savings! Choose one of these great offers for your next rental and save even more!

With special discounts and the highest levels of service, there's never been a better reason to rent with Avis! And low rates are just the beginning...we go the extra mile for you with special offers and personalized, attentive service that will put a smile on your face, too.