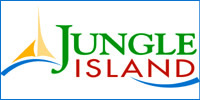 Save 10% off at Jungle Island
In our magnificent banquet facility, we create exceptionally beautiful and lavish events regardless of size. We have a highly skilled staff dedicated to quality service and attention to detail, for all catering events including weddings, and much more.
Not only is Jungle Island Miami's most unique tourist attraction, its wide variety of animals, summer camps, and birthday parties, makes Jungle Island a must-see on any Florida vacation.